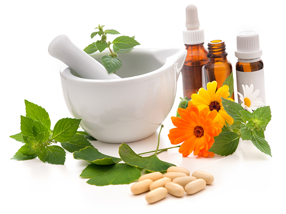 If you're looking for holistic business financing, traditional small business loans can be a big disappointment. Unsecured business loans take months for the application process, and then turn down the vast majority of small businesses.
If you're in the alternative medicine business, it's doubly hard to get recognized by "the establishment" of brick and mortar banks, who tend to favor more traditional business forms, and have stringent requirements including good credit, extensive profit statements and liens or collateral. Business Lending Authority, on the other hand, offers holistic business financing with a fast, easy application process that can get you the cash you need – from $1,000 to $1,000,000 – to fund your burgeoning alternative medicine business within as little as 48 hours.
Holistic Business Financing : Get Holistic Business Financing Fast from Business Lending Authority
Business Lending Authority offers fast cash advances to 90 percent of our small business applicants. So you can get the holistic business financing you need to buy more supplements, rent an office space, hire more staff, pay training costs or do whatever your alternative medicine business needs to succeed in a competitive, often changing industry. New naturopathic remedies and holistic practices are always emerging, so it's important to stay on the cutting edge of the market and offer the in-demand products and services that clients demand.
We offer holistic business financing to the following types of practice:
Vitamin and supplement shop financing
Natural food store financing
Chiropractic financing
Massage therapy financing
Acupuncture financing
Homeopathy financing
Hypnosis business financing
Meditation business financing
Alternative medicine center financing
How Holistic Business Financing Can Help Your Practice Grow
Make your healing business boom with holistic business financing from Business Lending Authority. Forget waiting months to hear back from traditional banks and lenders – with holistic business financing from Business Lending Authority, you can make your dreams come true, and spread your healing powers far and wide. Think about it: what is holding you back the most in your holistic business? Chances are it's funding for special projects, renovations, training, lack of adequate supplies or an inadequate marketing and advertising budget. If you had access to the capital you need within a few days, how could you make your business blossom? Business Lending Authority's holistic business financing can help you stock your shelves, draw in new clients and offer top-notch services with well-trained staff members. You'll gain an edge over the competition and find a whole new world of opportunities with the improvements you can make to your alternative medicine practice with our small business loan alternative.
What You'll Need for Holistic Business Financing:
A holistic practice that has been in operation for at least 6 months. No startups.
To fill out the simple financing application form on the side of this page.
Speak with a Business Lending Authority representative to complete a few easy steps, once you fill out the application.
Monthly gross sales of $15,000 or higher.
What You Don't Need for Holistic Business Financing:
Good credit
Collateral which you could lose or demands for liens on your property.
Restrictions on how you use the money you apply for.
Traditional business loans that take months to obtain, if you pass all the strict requirements.
Bad Credit Ok
If you have bad credit, you'll never qualify for a traditional small business loan. With Business Lending Authority's holistic business financing, however, you can have bad credit, and you don't need months of stellar profit statements to qualify for our cash advances that range from $1,000 to $1,000,000. So apply today by filling out the form on the side of the page, and you could have operating capital in your account as fast as two days from now. That new waiting area you've been wanting to create or the additional massage therapist that would allow you to book all the appointments clients want, are just around the corner!
Benefits of Holistic Business Financing with Business Lending Authority
With holistic business financing from Business Lending Authority, you can get an unsecured cash advance to use however you see fit for your business. We understand the fluctuating demands of operating a holistic practice, and place no restrictions on how you use the operating capital. In addition, once you repay just 70 percent of the cash advance, you can reapply for more holistic business financing. That's right, with our cash advance program, you can reapply in a flash and have the money you need to continue to grow your alternative medicine practice without all the red tape and waiting that traditional business loans require. Traditional small business loans require you to repay 95 to 100 percent of the small business loan before you can begin the lengthy process of applying for another loan. If and when you are approved for an additional unsecured small business loan, your holistic business will have suffered in the meantime. If an emergency or special event comes up and you don't have the holistic business financing you need to stay afloat and handle the situation, you could not only lose out on opportunities but will lose clients. It's a losing battle with traditional small business loans from banks. Business Lending Authority's small business loan alternative is the perfect solution to keeping operating capital on hand for whatever situations come your way. At Business Lending Authority, we understand that your small business has changing needs that require enough operating capital at every stage of the way. With our holistic business financing, you will be prepared for that huge health fair with a holistic booth that blows away the competition, stock your massage rooms with the most comfortable massage tables and help your clients fully enjoy healing with the best natural remedies on the market. With holistic business financing opportunities from Business Lending Authority, the sky is the limit to what you can achieve!
Apply for holistic business financing with Business Lending Authority today and see your practice make miracles happen in your bottom line and in clients' lives.