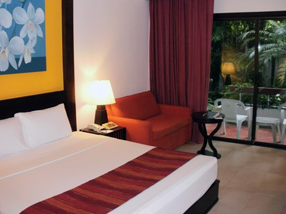 The hospitality industry is highly competitive, and finding hotel financing can be an added stress when trying to run your property.
As a hotel owner, it is important to stay ahead of the competition and Business Leading Authority is here to provide fast hotel financing to keep your property running smoothly. At Business Lending Authority, we offer small business loan alternatives that will help cover expenses, fund renovations or expand staff. Our hotel financing ranges from $1,000 to $1,000,000 and you can have cash in your bank account in as little as 48 hours of approval. Even if you have bad credit, you can qualify for unsecured business financing to keep your hotel's stellar ranking with travelers.
Hotel Business Loans : How our Hotel Financing Works
Whether you are looking to give the lobby a trendy face-lift, or to cut costs by making your property eco-friendly, Business Lending Authority is here to provide the hotel financing to bring these changes to life. Unlike banks and traditional lenders, who require perfect profit statements and lengthy application procedures that take several months to find out if you qualify for a traditional small business loan, our streamlined hotel financing approval process is designed to get the cash to you in as little as 48 hours. That's right! In just two days, you could be approved for $1,000 to $1,000,000 in unsecured business financing. Simply fill out the form on the right side of this page to apply for a fast cash advance from Business Lending Authority and have the hotel financing you need in your account in no time!
Hotel Financing Helps Cover Your Expenses
Hotel financing will help cover the never-ending costs associated with running a first-rate establishment. From renovating guest rooms in a budget hotel, to hiring a top-ranked restaurant manager to oversee food and beverage service at a five-star property, we will provide the operating capital your hotel needs to thrive. Staff salaries are a major expense as hotel labor can take up to 47% percent of operating costs. Our hotel financing can be used to cover salaries, and other costs such as utilities, marketing, vendors, and property operation — cleaning swimming pools, painting, plumbing, scheduled maintenance on HVAC systems — that can considerably impact your cashflow. Hotel financing can also be used to cover:
Mortgages
Property Maintenance
Franchise Fees
Property Taxes
Vehicles
Fuel Costs
Dining Equipment
Data Services
Food and Beverages
Fitness Equipment
Pest Control
Security
How to Apply for Hotel Financing
Fill out the simple application form on the side of this page
Speak with a Business Lending Authority representative to complete a few easy steps, once you fill out the application
Must be a hotel that has been operating for at least 6 months. No startups.
Must have monthly gross sales of $15,000 or higher.
What You Don't Need
Good credit
Collateral which you could lose or demands for liens on your property.
Restrictions on how you use the money you apply for.
Traditional business loans that take months to obtain, if you pass all the strict requirements.
Benefits of Hotel Financing from Business Lending Authority
The team of experts at Business Lending Authority understands the expenses and demands of the hotel business. From the loss of business due to the opening of a flashy new competitor, or a busted water pipe flooding the restaurant your hotel loans out for wedding receptions, there are a number of factors that can impact your bottom line. Our hotel financing is designed to help you quickly gain access to cash to benefit your business however you see fit. Unlike traditional lenders, we do not restrict how you use the money for your business. We also offer additional unsecured business financing once you've paid back 70% of your original cash advance. This additional hotel financing opportunity will help cover expenses, hire new staff, or pay for hotel renovation projects. Traditional lenders require 100 percent of small business loans to be repaid before allowing you to reapply for an additional loan. Their loan process takes months, so the lengthy traditional business loan application process could negatively affect your cashflow, impacting your ability to meet payroll, make repairs, or upgrade the facility. When your hotel loans out the recently renovated ballroom for high school proms and weddings, you will reap the benefits of our hotel financing and stay ahead of competitors!
Become an Industry Leader with Hotel Financing
Make your hotel stand out from the crowd with our hotel financing. There are over 51,000 hotels operating in the U.S. and lack of funding causes hundreds of properties to close each year. Traditional lenders impair your ability to keep up with operating costs in a competitive and fluctuating market, but Business Lending Authority provides unsecured business financing that will help you adapt and thrive. The hotel financing can be used to purchase plush bedding, give the swimming pool a resort-style makeover, or create themed guest rooms to attract discerning travelers who pay top dollar for a distinctive lodging experience. With hotel financing from Business Lending Authority, you will improve your visibility with new clients and turn them into repeat costumers. After your hotel loans out the splashy new meeting center to corporations, you will draw more businesses that are looking for a first-class facility to hold their meetings and conferences. The hotel financing will help increase your hotel's profitability and volume. You oversee your hotel everyday and know where the funds are needed most. Our hotel financing gives you the flexibility to use the funds in ways that will help your business succeed. The access to additional unsecured business financing will ensure that your hotel remains competitive, regardless of expenses or unforeseen circumstances.
Hit Hotel Business Success with Business Lending Authority's Hotel Financing
Simply fill out the form on the side of this page to get started, and get the hotel financing you need to make your hotel the preferred choice for travelers, meetings and events.