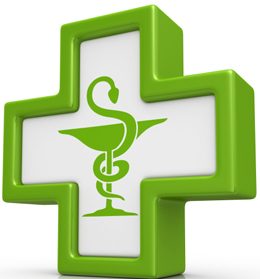 Pharmacy Business Financing
Operating a pharmacy and medical supply store can be tough, with steep overhead costs and independent stores, chain stores, and online competitors nipping at your heels.
Borrowing from traditional lenders such as banks can be nearly impossible since they consider pharmacies to be high risk businesses. Let Business Lending Authority help with our no-hassle unsecured business financing. With our pharmacy business financing, you can have $1,000 to $1,000,000 in liquid cash in roughly 48 hours! Regardless of your credit history.
Pharmacy Financing: Pharmacy Business Financing to Cover Your Expenses
Pharmacies have a multitude of expenses that impact the bottom line. The team of pharmacy business specialists at business lending authority understands that there is more to running a pharmacy than selling over the counter and prescription drugs. Meeting payroll, paying utility bills, and keeping your store stocked with thousands of medications, health and beauty supplies, snacks, and health care solutions can seriously impact your cash flow. But Business Lending Authority's pharmacy business financing will help cover your overhead costs. Whether you want to hire a new pharmacy technician, replenish your stock of lift chairs or remodel your store, our unsecured business financing will help you meet your business' obligations. Pharmacy business financing can also be used for:
Store rent or leases
Franchise fees
Inventory and vendors
Shopping carts, hand-baskets, and shopping cart corrals
Staff salaries
Upgrading cash registers, computers, and scanners
Refrigerators and coolers
Utilities
Renovations and remodeling
Security cameras and security mirrors
Building Maintenance
Displays and shelving
Advertising and marketing
Cleanings services
Fast and Easy Qualifying with Pharmacy Business Financing from Business Lending Authority
Why waste time with traditional lenders who will likely decline your loan application?
Banks and traditional lenders follow strict guidelines that make it almost impossible to qualify for a pharmacy store loan. From perfect credit scores, tax returns, and pristine income statements, to asking for collateral and personal guarantees, banks make borrowers jump throw dozens of hoops, then take their sweet time to let you know whether you're approved or not. Even if you do qualify, you won't have access to the funds for several months.
Business Lending Authority, on the other hand, understands the fast-paced nature of the pharmacy and medical supply business, and the value of time. That's why our streamlined pharmacy business financing process is designed to help you get access to a cash advance as quickly as possible. After filling out the simple application form on the side of this page, one of our representatives will quickly contact you to let you know if you're approved. Our approval rate is 90% so it's likely that you will qualify for our pharmacy business financing. Upon approval, you will have a $1,000 to $1,000,000 cash advance in your bank account in just 48 hours. It's that simple!
Pharmacy Business Financing For Business Owners with Bad Credit
Traditional lenders make it difficult to qualify for a small business loan. Pharmacy owners with bad credit or outstanding loans face an uphill battle with traditional lenders and are more than likely to be denied for a small business loan. Business Lending Authority offers pharmacy business financing to store owners with good or bad credit. With our pharmacy business financing, you can improve the long-term health of your business by putting the cash advance to work for you.
Don't let bad credit keep your business in the red, apply for unsecured business financing from Business Lending Authority today, and get the cash you need to keep your shelves stocked with medicines, snacks, diabetic monitors, walking canes, magazines, and health and beauty products. Renovate your store to make it more modern and welcoming for customers, or pay franchise fees. Whatever you choose, the sky's the limit with pharmacy business financing from Business Lending Authority.
How to Apply for Pharmacy Business Financing
Fill out the application form on the side of this page
Must be a pharmacy business that has been operating for at least 6 months. No start ups.
Must have monthly gross sales of $15,000 or higher.
Speak with a Business Lending Authority representative to complete a few easy steps
What You Don't Need
Good credit
Traditional business loans that take months to obtain, if you pass all the strict requirements.
Collateral which you could lose or demands for liens on your property.
Restrictions on how you use the money you apply for.
Benefits of Pharmacy Business Financing With Business Lending Authority
Banks and traditional lenders take a "one size fits all" approach to borrowers, and severely restrict the ways a pharmacy business loan can be used. Business Lending Authority does not follow their outdated approach. Instead of dictating how your pharmacy business financing is used, we let you decide how to apply for the cash advance. You oversee your pharmacy every day and don't need a meddling lender looking over your shoulder and telling you what to do. We give you the flexibility of using your expertise to choose how the pharmacy business financing is used to help cure what ails your business.
Ongoing Pharmacy Business Financing From Business Lending Authority
Business Lending Authority offers access ongoing pharmacy business financing after you pay back just 70% of your original cash advance. Whereas banks and traditional lenders require a whopping 90% of the original loan to be repaid before allowing you to go through their entire application process again. With our ongoing unsecured business financing, you will have the peace of mind of knowing that additional cash is available if you run into cash flow problems. Whether you need fast cash to expand your storage room or additional funding to pay the new, top-ranked pharmacist, our pharmacy business financing will be there to help.
Pharmacy Business Financing to Help Grow Your Business
Pharmacy business financing from Business Lending Authority can help make your business the go-to store for all of your customers' health care needs. Simply fill out the form on the right side of this page to get started. Apply now! Short Term Business Loans