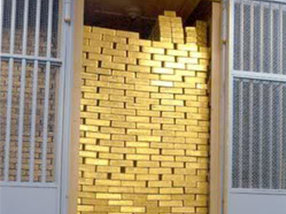 Security Business Loans
Small business private security firms are in higher demand these days and are springing up all over the country, in rural, suburban and metropolitan areas.
Unsecured capital is changing the face of small business lending Position yourself to compete with this uptick in private security activity by applying for a pressure-free unsecured business loan alternative from Business Lending Authority
Whether it's a retail clothing store looking to stop a rash of thefts bolster its own in-house security with private contractors, a downtown office building in thriving business district that needs a bigger security presence, or a school that needs more protection from violence, you need to be ready to fill the needs of your potential customers and an unsecured cash advance can help you build, expand and totally transform your private security firm small business.
Safe and (Un)Secured
Business Lending Authority offers a simple, no-hassle unsecured capital application and a lighting-fast approval process that could put large sums of unsecured operations financing in your bank account in as little as 48 hours. Having no restrictions and limitations on our unsecured loan alternatives allow you to spend your unsecured business loan alternative how you want, where you want. No penalties means that there's no extra charges, late payment fees, or whatever Big Banks and traditional lenders are doing these days to line their own pockets and hurt small business owners, and it also means that Business Lending Authority will NEVER ask for collateral or seek liens on your personal property, so you are never at risk.
Do you have good credit? Great! Have no credit, bad credit or outstanding loans? How about a high-risk designation? Not a problem! You're business is ready for unsecured capital! You are still eligible to apply for our business changing, profit increasing, unsecured loan alternatives. Our fast process gets you out from under that mountain of loan paperwork, out of the lenders office, and back to doing what matters the most: running your small business private security firm.
Security Business Loans  : Oh, The Possibilities…
As you're reading this, I'm sure you either already know or are currently contemplating all the things you could do to improve and expand your business with an unsecured cash advance from Business Lending Authority. You could…
Get a new office in a prime business or high traffic location where security needs are the highest
Receive and/or update all of your own licenses and registration so that you are you are up to code and in compliance with state and federal regulations concerning security companies
Hire more daytime guards or nighttime, or add part-time guards to fill in the cracks in your shifts
Make sure your security staff is properly trained, with all of their classes up to date, including having their handgun licensing, which leads to greater pay and higher profits.
Make a website and increase your local and city-wide advertising to increase leads, bids, contracts and business.
Maybe you've got ideas that aren't even listed here. Whatever you've got planned for you, your employees, customers and your up and coming security firm, Business Lending Authority has you covered with fast, reliable unsecured business financing of amounts totalling anywhere from $1,000 to $1,000,000.
What You Need for A Business Lending Authority Business Loan
Your business works to make others feel safe and secure, so let Business Lending Authority's unsecured capital do the same for you! We want to work directly with you to ensure your success in the  private security firm market with our flexible, unsecured 48-hour financing. Here are some of the basics of what you need to apply:
A 6-month old business (no start-ups)
At least $7,500 per month in deposits
Good Credit? Bad Credit? No Credit? No Problem!
It's easy to begin, just fill out the form on the side of this page and one of our Business Lending Authority representatives will walk you through a few simple steps over the phone so you can get on your way to a fast, unsecured loan for your private security small business
What You Don't Need:
An unlimited amount of paperwork or documentation proving your good standing
Liens on your property or collateral which you could potentially lose
Unnecessary restrictions on what areas of your business to spend your money
Only you can determine what your security small business needs. Whether you need to hire an accounting firm to manage your money because your security operations are become more time consuming, bring on a personal assistant to schedule your meetings and appointments and answer calls, or invest in better, more thorough background checks so that you're only bringing one the highest quality people into your private security firm, Business Lending Authority will finance you. Our unsecured cash advances will give you the boost you need to excel in your business, bypass all of your competitors and see real, tangible change and improvements.
Another way in which we are different from, and frankly better than, any other small business lenders is that unlike banks and conventional lenders that force you to repay 80%- 100% of your loan before being eligible to re-apply, once you repay 70% of your Business Lending Authority unsecured business loan alternative, we allow you to apply for up to 200% of your first amount in unsecured refinancing. There is no limit to the number of times you can apply, so you have a virtually unlimited pool of unsecured funds from which you can draw for your everyday business needs. No one else is as reliable and supportive of your business as we are.
Don't let outstanding loans, a high-risk designation, no credit or bad credit stop you from serving your customers and fulfilling your potential, because we won't let it stop us from offering you the best in unsecured small business loan alternatives. Business Lending Authority believes that small business deserve a fair shot at success and our unsecured loan alternatives of anywhere from $1,000 to $1,000,000 can help your business become wildly successful.
Secure the future of your Private security firm and apply for an unsecured small business loan alternative from Business Lending Authority Today!