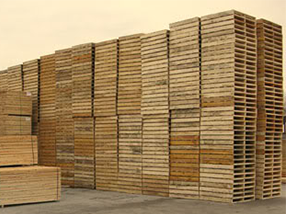 Warehouses face a number of challenges and rely on business loans from time to time to keep running.
Rigid conventional lenders challenge small warehouse borrowers. Business Lending Authority helps with unsecured business loans which keep forklifts running, and the lights on! Our key understanding of warehouse financing could get your warehouse $1,000 to $1,000,000 cash advance in just 48 hours! If you have been left scratching your head by a local lender, Business Lending Authority your warehouse keep the lights on.
Cover Expenses with Warehouse Business Financing from Business Lending Authority
Warehouse businesses are capital and labor intensive. Key expenses eat away at the bottom line, Business Lending Authority's warehouse lending experts understand; paying staff, filling orders, maintaining multiple buildings, several acres, machinery, and equipment, can be overwhelming when cash flows are stagnant or nonexistent. Business Lending Authority has the capital to help meet all of your day-to-day warehouse expenses. Your cash advance can also be used to help cover:
Building leases and mortgages
Taxes
Office equipment and furniture
Advertising and marketing costs
Payroll
Utility bills
Insurance and state licenses
Computers and audio visual equipment
Pest control
Invoicing
Legal Fees
How Warehouse Business Financing Works
Banks and conventional lenders have strict lending requirements, which make it tougher for warehousing business operators to qualify for traditional small business loans. Banks also require borrowers to have peerless credit scores and to go through an agonizing application process. Business Lending Authority — on the other hand — offers hassle-free unsecured business financing that will get you fast operating capital. After filling out the application form, we will contact you within 48 hours to let you know if you qualify. You could have $1,000 to $1,000,000 in warehouse business financing in your bank account in just two business days! Business Lending Authority has perfected the warehouse loan process, and it will be painless!
What You Need to Apply for Agriculture Business Financing
Warehouse operations must have 6 months operating history.
No startups.
No home-based businesses. Must be a "brick and mortar" business.
Gross monthly sales must be at least $15,000 or higher.
Fill out the simple application form on the side of this page——->
Speak with a Business Lending Authority representative to complete a few easy steps, once you fill out the application
What You Don't Need
Good, or bad credit are okay!
Collateral which you could lose or demands for liens on your property.
Traditional business loans that take months to obtain, assuming you qualify.
Restrictions on how you use the money you apply for.
Bad Credit OK with Warehouse Business Financing from Business Lending Authority
Banks and conventional lenders rarely lend money to borrowers with bad credit. Banks require warehouse borrowers have high credit scores, they have no choice. Additionally, warehouse operators seeking traditional loans must provide several income statements showing healthy cash flow, multiple years of tax returns, personal guarantees, and collateral. The chance of getting approved is slim, and if you have bad credit, you will be DECLINED. Even if you qualify, warehouse business owners seeking funding now, don't need the money 6 months from now.  They need the loan now, and that's what Business Lending Authority helps warehouse owners accomplish!
Don't let a bad credit score keep you from getting warehouse business financing. Good credit or bad, warehouse business operators qualify can for a cash advance from Business Lending Authority. We understand that unforeseen circumstances arise that make it difficult to maintain a good credit standing. We approve 90% of all applicants, so you're likely to qualify for our unsecured warehouse business financing. Why waste time waiting to hear "No" from a bank or conventional lender? Save yourself the time and hassle of dealing with banks. Apply for warehouse business financing from Business Lending Authority to get the operating capital you need. Fill out the simple form on the side of this page to get started.
No Restrictions with Warehouse Business Financing from Business Lending Authority
Traditional small business loans come with strings attached. Banks and conventional lenders restrict the ways money can be used! Often times, the restrictions keep you from using the money to address your business needs. Business Lending Authority does not adhere to traditional lending practices. Warehouse operators know how to run their business best. We defer to your expertise as the owner and operator of your business and give you the flexibility to use your know-how to properly apply the unsecured business financing.
Why Warehouse Owners Turn to Business Financing From Business Lending Authority
Business Lending Authority gives owners the opportunity to apply for additional unsecured financing after paying back just 70% of your original cash advance. Banks and conventional lenders require repayment of 95% to 100% of the original loan before you can reapply for more financing. And they make you go through their rigorous loan application process again. At Business Lending Authority, we understand that wasted time can hurt your business. With our warehouse business financing, you will have the comfort of knowing that fast access to a cash advance is available to help meet any unforeseen circumstances, such as repairing a damaged shelving or replacing a broken down old lift trucks.
Grow with Warehouse Business Financing from Business Lending Authority
Whether you want to buy new storage racks and forklifts, or build several additional warehouses, our warehouse specific business financing will help your business grow. Have the cash to pay a larger workforce, buy new lift trucks and pallet jacks, or hire a warehouse consultant to help prevent shelving damage or product theft. Whatever you decide, our warehouse business financing will help take your business to the next level!
Let Business Lending Authority's fast and easy warehouse business financing help your business grow and thrive! Simply fill out the form on the side of this page to get started. Apply now!